This is to give you notice that the Village of Milltown Water Utility will file an application on October 20, 2022 with the Public Service Commission of WI (PSC), for authority to increase water rates effective 01-01-23.  A notice was mailed out with all utility bills.  You can also obtain further information at the Village Office.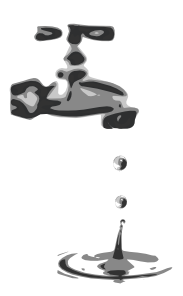 Water/Sewer/Fire Protection/Refuse (aka garbage) billing is sent out on a quarterly basis as follows:
APRIL (quarterly billing for January, February, March)
JULY (quarterly billing for April, May, June)
OCTOBER (quarterly billing for July, August, September)
JANUARY (quarterly billing for October, November, December)
Refuse Services via Waterman's Sanitation
35 gallon container (grey) = $54.00/quarter
60 gallon container (green) = $54.00/quarter
90 gallon container (black) = $61.50/quarter
Please contact the Milltown Village Office at (715)825-3258 if you would like to begin/end service, or change your container size with Waterman's Sanitation. Please see attachment below for details/requirements for container placement and recycling.